How to handle life's mistakes.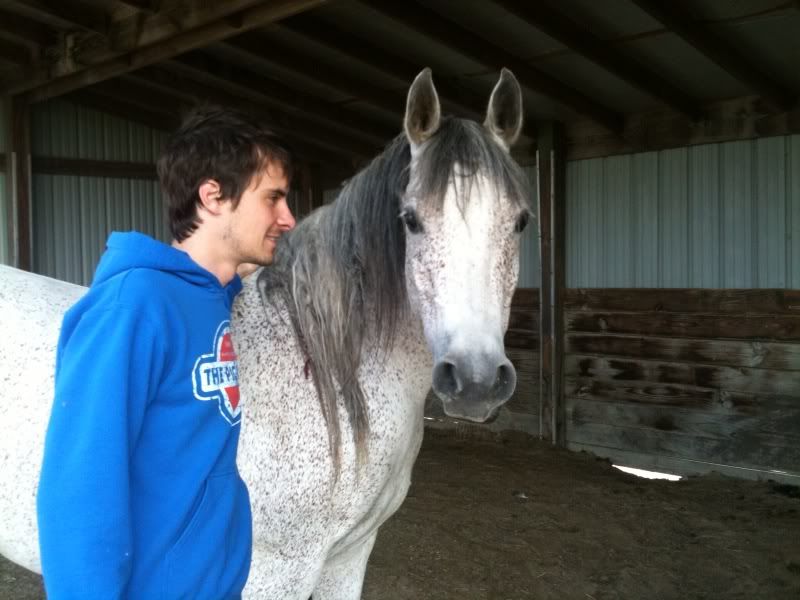 Lately I've been spending a lot of time trying to impress my girlfriend's parents. I want them to like me. I know for a fact that they didn't like her last boyfriend and I feel like setting myself apart from this dude is really important. So last weekend we offered to watch their horse farm while they went to visit their other daughter.
No horses died (phew!) but I had a little accident with a tractor. While mowing the lawn I ran it into one of their barns and tore down a couple of sheets of siding in the process. This isn't a cheap barn either. Not the kind that you can hammer a couple new pieces of plywood to at least. So I started to panic.
I've made a business out of helping people, I mean, that's basically what a Community Manager does. However, mistakes of the "whoops my link doesn't work" variety are the kind that I deal with them every day. Mistakes like "gee, I totally mangled your dream barn" aren't really my forte.
Confront things head on
My girlfriend is a saint. She offered to tell her parents about the barn siding for me. I was really close to letting her do that because I've seen her mom pissed off but when she got on the phone I found myself reaching for it.
At my first post-college job I made the mistake of letting someone else deliver a mistake to my boss. Nothing makes you look less capable than having somebody else communicate your own failures.
Just look at all the celebrities and politicians that have "people" answer for their mistakes and it just ends up blowing up more.
Provide a solution
After I delivered the bad news about the barn I immediately offered to pay for the damages and drive an hour outside of Madison to do the repairs myself. I'm still waiting on the bill with fingers crossed that it doesn't leave me drinking Busch Light for the next month, but the fact that I took ownership over the solution kept me from crippling myself with anxiety.
The great thing about making mistakes is that you're offered a new opportunity to prove yourself by fixing the mistake. Because let's face it, people fuck up every day at work and in their personal lives. The only thing that separates the winners from the losers is whether or not you try to fix the problem or sit around whining about it.
Do something to show that you really care
I bought brunch. I also said thanks for everything that they do for me. And I think that I'm allowed to mow the lawn again which is something that I was really worried about. I love to mow lawns and their lawn is the Mecca for landscapers.
It all comes back to being accountable and not being a whiner. There's a little bit of a whiner in all of us though (some of us more than others). For a moment we all question whether or not we can't point the blame somewhere else and avoid catastrophe, but I'm starting to realize that the real catastrophe is not being able to handle that one moment when everyone finds out that there is a problem…. and yes, you are the one behind it.
Learning to deal with failure is one of the hardest things that young pros have to learn. If it's any consolation, they make for some really great stories after they're over.