about me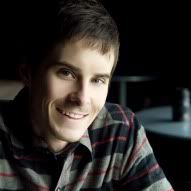 My name is Ryan Paugh and I love building communities. At a young age, I discovered that I really have a knack for bringing people together and having a good time. That passion has followed me into adulthood and into my career pursuits.
Things you should know about me…
Founder at Brazen Careerist, successful startup and the #1 social network for Generation Y
Builds communities for organizations trying to reach new audiences
Recognized by major media outlets as an expert on Generation Y.
Speaks about community building and attracting Gen Y to your business.
Loves Bulldogs
If you want to know more about me, just ask. I'm a real social guy. Send me a message through my contact page, follow me on Twitter or become a new friend on Facebook. I'm looking forward to meeting you!